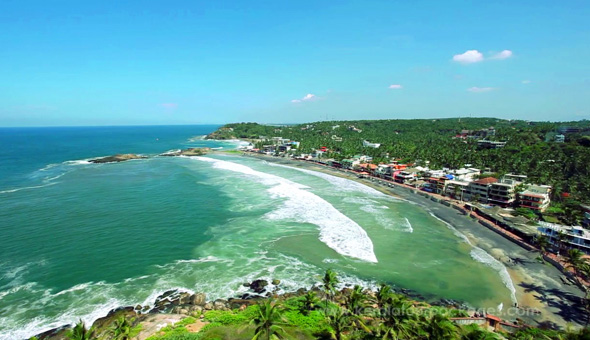 Kerala is the place where you can get heavenly experience. This is the perfect place to plan your tour this year. You can plan a tour with your family and friends. A newly married couple can set a plan to spend their honeymoon in Kerala. Kerala is the best choice to spend your romantic honeymoon. If you are looking for Kerala tour packages, then you can contact with the tour services and can also find the packages online. Explore this place with your loved ones and experience the best moments of your life. This can be said that Kerala is a place where you can experience nature and feel it till depths.
Have fun at Kovalam
Kovalam is one of the most visited beaches in Kerala. People usually celebrate the new year at this beach. The specialty of this beach is that it has Crescent shaped coastline. At new year celebrations, people from different countries and places and also cultures gather in this place and celebrate it adding more beauty to the beach.
If you want to have a look at popular tourist attractions nearby Kovalam Beach then there are Lighthouse Beach, the Lighthouse, halcyon Castle, Kovalam Jama Masjid, Valiathura Pier,  Rock cut Caves, Samudra beach, etc. You can plan your Kerala tour package in a month between September to May and experience the best of this place.
The best is Bekal
If you want to experience places that drag you close to nature, then you must visit Bekal. It is also a beach, but there is also a Fort. This place is basically famous for the fort which is also known as Bekal fort. This place is stated amongst the best tourist attractions in Kerala. If you have watched 'Rang De Basanti', then you may remember the glimpse of this fort. This place owns exotic beauty to experience. This place also come among the top three honeymoon places in South India. The best time to visit this place is also from September to May