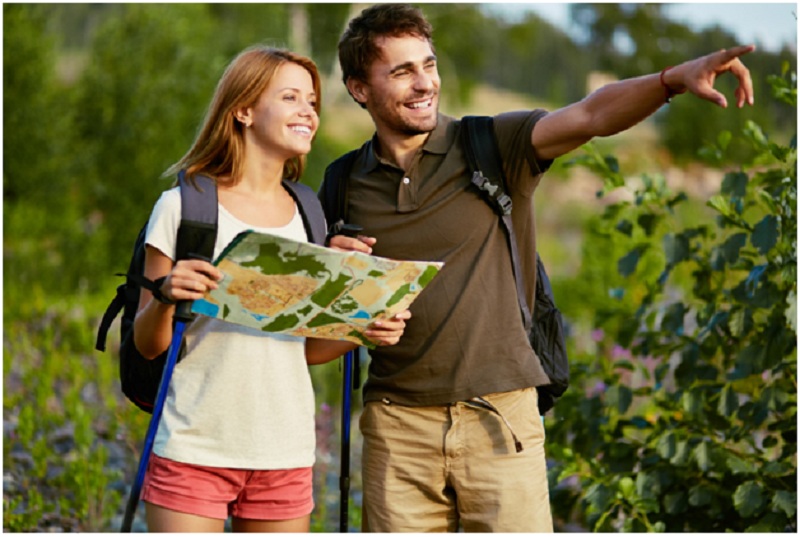 Family vacations are too expensive for some families. However, families can take affordable vacations, maintain their budget, and have tons of fun.
Though the economy is improving, finances are still difficult for some families. Consequently, many families opt to take "staycations" rather than vacations. Staying home to do fun family things locally, such as going to the local pool, going camping, taking bicycle trips and hiking are some money-saving choices for families.
Families can afford to travel for vacation if they choose their destinations, accommodations, and transportation wisely. Staying closer to home makes vacations more affordable because the transportation costs less.
Families can also travel to far-away getaways if they shop for deals. Taking advantage of package deals, all-inclusive packages that include meals with accommodations, and booking accommodations and transportation online are some strategies for saving money.
When to Travel to Save Money: Wednesday is Cheapest to Fly
Families who travel to vacation destinations during the vacation spot's off -season can save money. Those vacation spots are far less crowded in the off- season as well.
If families opt for airplane travel, according to Rick Seaney of FareCompare.com, Wednesday is the cheapest day to fly, and Tuesday and Saturday are the second least expensive days to fly. Friday and Saturday are the most expensive days to fly. The least expensive time to fly is generally the first flight out in the morning.
Decide Whether to Fly, Drive, or Take the Train or Bus
Families who drive to their vacation destination, providing it's within a comfortable driving distance, can save on transportation costs, especially by traveling in a fuel-efficient vehicle. Packing lunches or snacks to eat during the drive, rather than stopping at restaurants along the way, saves on the cost of food during the road trip.
In the U.S., Greyhound bus and Amtrak train are typically more affordable than flying. Train tickets can be booked online at Amtrak.com and bus tickets can be booked online at Greyhound.com.
However, if the distance makes flying a more desirable and comfortable option, families should book flights wisely. They should shop for airfares using discount websites to find good deals. Such travel websites often give the option of bundling the airfare and hotel bookings for extra savings. Commonly used travel websites are Expedia.com and Travelocity.com. Remember, travelers should book Wednesday, Tuesday or Saturday flights (usually in that order) to get cheaper airfares.
Consider taking connecting flights because, though they are inconvenient, they can save money. Book round-trip airfares when possible to save money as well. One-way tickets are sometimes expensive. Sometimes it's better to book round trips and then not use the return ticket if that is a possibility. Be careful, though. Booking a round-trip ticket and not using the outbound portion can lead to the return portion being canceled.
Save Money on Family Travel With Budget Accommodations
Families who are driving to their vacation destination and have to stop overnight en route, should opt for budget motels. When planning vacation accommodations at the chosen vacation destination, families might want to consider renting a vacation home if they are staying more than a few days. Airbnb is one of the best websites to find the perfect vacation home for the whole family. Prior to booking a house or an apartment, you can see the photos of the place, read the detailed information and find out which amenities it has. If you want to book accommodation for more than a week or a month, you will often get a special discount from Airbnb. And if you want to save even more, you can contact the seller directly and try to negotiate the price a little. Also, if you are new to Airbnb, here is valid Airbnb promo code for new members to get up to $50 off your first reservation. Vacation homes are often cheaper than hotels for more extended stays. If travelers can make the arrangements with another willing participant, home exchanges are an inexpensive and refreshing accommodation choice as well.
If two hotel rooms are necessary, families should consider two-room suites offered by some chains. They will be cheaper than getting two separate rooms. According to MoneyNing, a personal finance blog, some smaller hotel chains are willing to give free upgrades or free nights if the traveler has reservations booked elsewhere. The traveler can call the smaller hotel indicating a willingness to change if given an upgrade or an additional night free. It never hurts to ask.
Food
One way to save on vacation food expense is to cook when on vacation. This, of course, would require accommodations with a kitchen.
It's wise for families to avoid hotel breakfasts. A cheaper alternative is to leave the hotel and walk to a café or some lesser expensive alternative than the hotel breakfast.
It's also wise to eat more at lunch than dinner. Items on the lunch menu are cheaper than items on the dinner menu. Families should opt for eating big breakfasts and lunches and lighter dinners. This will save money in the long run.