Reaching the airport on time is a must if you want your journey to start on a comfortable and timely manner. Many problems can arise if you choose to hire a taxi or drive your own car to the airport. With cabs, there is often a chance that you might get an unclean car with an inexperienced driver. If you drive your car, you will have to look for a parking space and then reach the airport gate with your luggage in tow. But there is a simple way to eliminate all these hassles – just hire an airport car service.
If you are based in or around Minneapolis, airport car services are easily available, and all you have to do is call them and mention your vehicle requirements. What's more, you can also book the vehicle of your choice by visiting the website of a Minneapolis airport car services provider.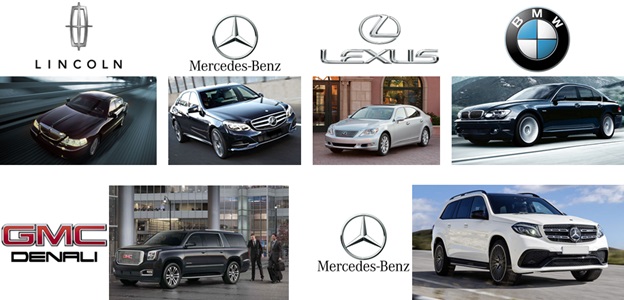 Whether you are traveling on your own, with your family or colleagues, you can find the right vehicle for your budget and needs. From limousines to sedans and luxury buses and much more. Here are some reasons why MSP airport car services should be your choice for all kinds of airport travel.
1) Experienced Drivers – The chauffeurs in luxury cars go through extensive training and have many years of experience in driving high-end vehicles. You can rest assured that you will have a comfortable, timely, and safe ride when you choose a luxury vehicle.
2) Comfortable – By choosing a luxury car, you will save time spent on finding parking and carrying your luggage through the parking lot. If you are traveling by a private jet, you can arrange the vehicle to drop you right next to the jet. You can also save time by booking a luxury vehicle for airport to airport transfers in the Twin Cities area.
3) Well-Maintained Cars – All luxury cars go through regular inspection to make sure they are working smoothly and there will be no issues while they are on the road.
4) GPS Navigation – All luxury cars are equipped with modern navigation systems so that you can avoid any roads with high traffic and reach your destination on time. GPS tracking and safety monitoring service is also present in all vehicles
5) Quick Booking – Booking a luxury vehicle is easy as you have multiple options such as calling the company, using their website, or their mobile apps to find the vehicle of your choice.  
Choose MSP Airport Limo Service To Save Time and Hassle
Making business appointments on time is the sign of a savvy businessperson. The mode of transportation you choose for your airport travels can help you to save time and unnecessary hassle. Aspen Limo and Car Services is a Minneapolis/St. Paul area based limousine services provider that offers excellent airport car services at MSP airport in Minneapolis.
If you are in Minneapolis and you need a professionally driven luxury car, get in touch with the team at Aspen Limo. The company brings 22 years of experience in the field as the premier provider of Minnesota's largest fleet of luxury sedans, SUVs and stretch limousine vehicles in the Minneapolis/ St. Paul area. For more information, please visit https://www.aspenlimo.net
or call 612-590-8000 to book a private driver car service in the Twin Cities. In case you have any special requirements, the team at Aspen Limo will make every effort to accommodate you.
We look forward to hearing from you soon!