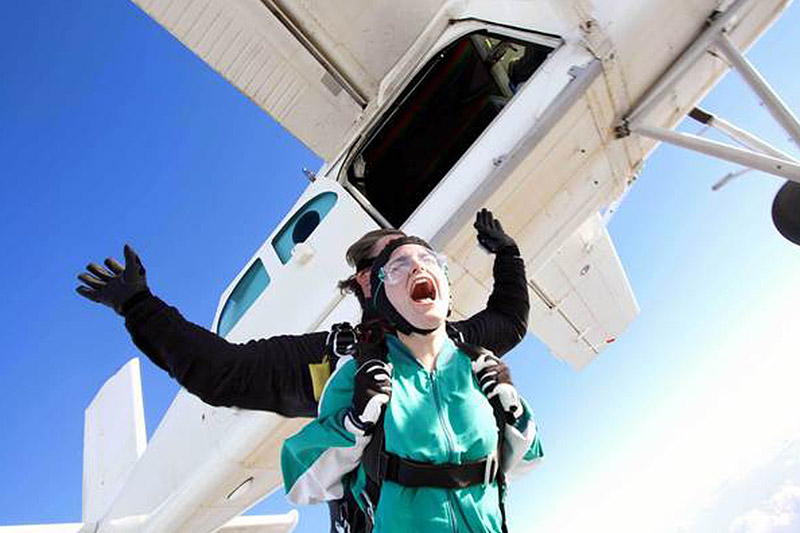 Skydiving in Baltimore
Tourists in Maryland often wonder what the best place is to go skydiving while they are visiting the state of Maryland. A majority of tourists find information on skydiving centers from online search engines, and it is then that they find out about Skydive Baltimore.
Skydive Baltimore is a skydiving center located just 30 miles from downtown Baltimore. Skydive Baltimore boasts a spotless safety record, custom-built skydiving facilities, as well as great reviews, both online and offline. Also, let's not forget their affordable pricing and awesome video and photo packages!
If you are a tourist visiting Maryland, and if you are looking for a fun sports activity that is thrilling yet safe, we strongly suggest giving skydiving a try, and we recommend booking your skydiving jump right here with us at Skydive Baltimore this summer for an amazing experience that you won't forget.
Why Jump with Skydive Baltimore
Since 1974, the Company has owned and operated skydiving centers in the states of Delaware and Maryland and taught over 14,000 people to skydive and dropped well over 1.5 million skydivers! Thousands of skydivers choose Skydive Baltimore as their "go-to" skydiving destination, every year, from March to November. What are you waiting for? The best time to skydive is now!
Book your Skydiving Jump With Us Now!
If you feel ready to go skydiving, why don't you book your skydiving jump with us now? You can safely book your skydiving jump online on our website through our easy-to-use online booking system 7 days a week 24-hours a day. Our online booking system will also allow you to check the availability of booking times and dates, which is a convenient feature of our online booking system. We encourage you to book your skydiving jump directly from our website now! However, if you'd rather speak to someone first, or if you have any questions, give us a call at 800-659-JUMP and we'd gladly book your jump over the phone!
Visit our website at http://www.skydivebaltimore.com as it contains useful and helpful information, as well as a frequently asked questions page that many new customers find helpful and informative. If you have any questions or need any clarification regarding our skydiving services or regarding your upcoming skydiving experience, please do not hesitate to contact us. We will be more than happy to answer all your questions and we look forward to seeing you on our next jump!
-The Skydive Baltimore Team