Central America is quickly becoming one of the most popular destinations on the planet, as it has quite a lot to offer to every kind of traveler. With its white-sand beaches, clear turquoise waters, and lush rainforests, not to mention the world-famous yet still mysterious Mayan ruins, it's clear why so many people are attracted to Central America.
There are tons of breathtaking places you could visit there, but if you want to go to a perfect island getaway, you should definitely start with one of these.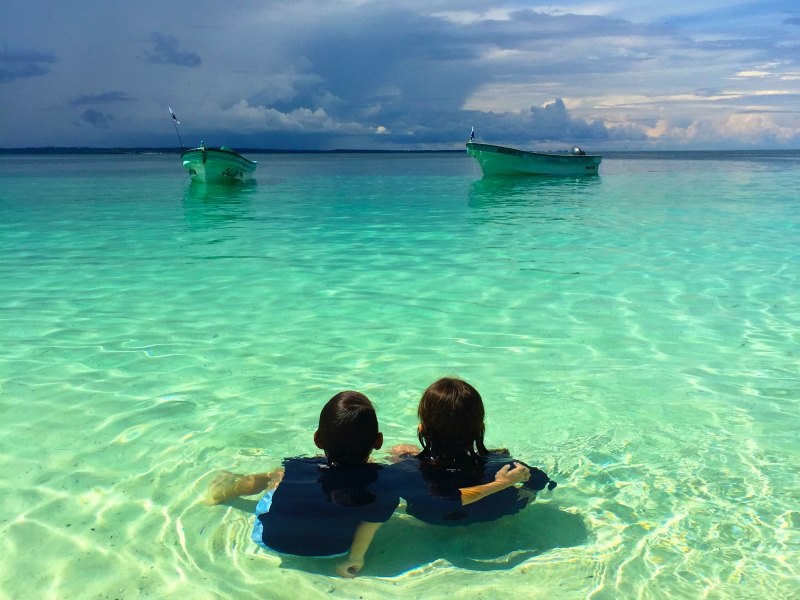 Corn Islands, Nicaragua
Corn Islands are an island group of only two small islands located about 70 km east of the Caribbean coast of Nicaragua. If you're looking for those crystal-clear blue water and white-sand beaches, you definitely won't miss them here.
Not only are Corn Islands like a true paradise, but they're also not packed with tourists, which makes them perfect for a relaxing getaway, especially if it's with your significant other. If you want to really feel the Caribbean vibe and unwind your mind completely, this is the place for you.
Roatán, Honduras
Roatán is one of the islands of the Caribbean Bay in Honduras that is also rich with stunning beaches where you can soak up the sun and completely forget about the world around you. It has mesmerizing dive sites, so exploring the reef and its wonderful marine life will take your breath away.
This peaceful island is also not flooded with tourists, so it's an ideal destination for a romantic getaway. If you go there, be sure to dine under the tropical sunset, as there's rarely a place in the world where you can see so enchanting orange skies.
Ambergris Caye, Belize
Ambergris Caye is the biggest island in the nation of Belize, where you can experience the laid-back Caribbean lifestyle. It's a true haven with incredible beaches and aquamarine waters where diving and snorkeling are out-of-this-world.
The only town on the island is San Pedro, which offers everything a traveler would ever need, from restaurants, stores and coffee houses to bars, nightclubs and lots of activities to keep you entertained 24/7. This is a very popular tourist destination, so be sure to explore San Pedro Belize resorts in advance to book accommodation on time.
If you're looking for a perfect island getaway, you can't go wrong with any of these. There are plenty more to choose from, but these are absolutely fantastic to start with.