Tibet should definitely be on your bucket list, as it is one of the most breathtaking places in the world, rich with stunning scenery, untouched nature, towering mountains, holy lakes, and unique culture and history that is centuries old.
There are a great number of gorgeous places to visit in Tibet and even more hidden gems off-the-beaten-path, but you should definitely start your trip with the following experiences.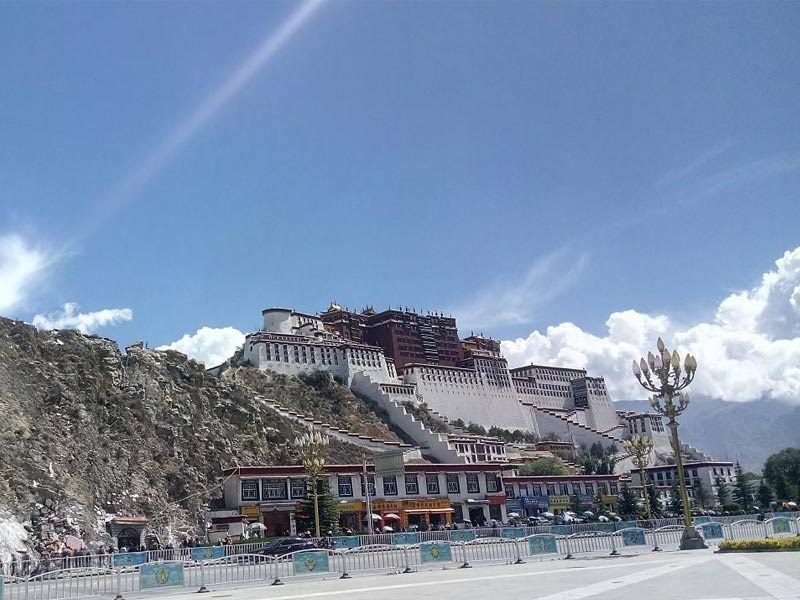 Explore the Barkhor Bazaar
If you love meeting new cultures, the Barkhor Bazaar should be your first stop. Going all the way around the Jokhang Temple, the Barkhor is the old city center and a market with plenty of shops where you can find beautiful souvenirs and jewelry, and even taste some amazing local food.
Take a Trip to Lake Namtso
Lake Namtso is one of the most beautiful lakes in Tibet that you definitely shouldn't miss. As it stands at 4718 meters, just imagine how mesmerizing views you can enjoy there. The lake is situated between mountains and provides an incredible view of the Tibetan Plateau, not to mention that it's one of the favorite places for yaks to hang out and enjoy the fresh air.
There are plenty of Tibet tours you can book to take a trip not only to Lake Namtso but also to lots of other destinations throughout Tibet. Be sure to book them in advance, so that you can plan your trip and start your sightseeing as soon as you arrive.
Visit the Everest Base Camp
No trip to Tibet is ever complete without setting foot on the world's tallest mountain. You simply can't leave Tibet without visiting Mount Everest and filling your lungs with its fresh air.
The trip to the Everest Base Camp may not be your cup of tea, but we promise that it's absolutely worth it. You can drive very closely up to the Camp, so you only need to walk a few miles to get there. Gather your friends, layer up for the cold, and prepare to have an unforgettable experience that will leave a lifelong impression on you.
Tibet is truly a dream come true, and you shouldn't miss it for the world. Start with these traveling experiences to really feel the spirit of Tibet, but be sure to visit all the other popular destinations, such as the Potala Palace, the Jokhang Temple, Lake Yamdrok, the Samye Monastery, and many others. In the end, no matter how you choose to spend your time in Tibet, you can be sure it will be a true delight.
About Author: The author of this blog is a content marketer who formally worked at Business-Informer. A writer by day and a reader by night, he loathes discussing himself in the third person but can be persuaded to do so from time to time.