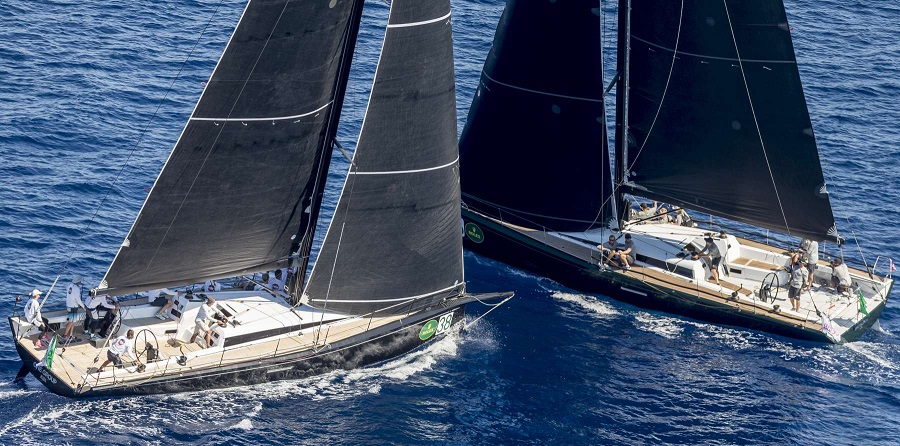 The 20th Edition of Rolex Swan Cup has caught the attention of 110 yachts from 17 different nations and out of which 9 will take part as "not racing" entries. However, they would be a part of the social program.
The biggest yacht of the fleet is Solleone 115-foot and the smallest one is the Swan 36 model. The race for the biennial event starts from 11th September and will be concluded in 16th September. 13th September would be considered as a lay day.
The fleet would be classified into distinct classes and all 6 will participate in Long Island Race which would take place on the Penultimate race day. It offers a long coastal race, which is a key feature as far as the Rolex Swan Cup is concerned. For the rest of the day, the ClubSwan 42s and 50s, One Design Classes and Swan 45s would be racing on windward-leeward divisions.
The ClubSwan 50s and Swan 45s would compete for the World Championship in addition to the 50-boats made by Juan Kouyoumdjian. The ClubSwan 42s will fight for the European Championship which is presently in Porto Cervo so as to achieve the title. As far as the One Design fleets goes, it is more likely to host racing with hard-fought strategy. There is no shortfall of sailing champions hired by the owners like Jochen Schuemann, Cameron Dunn, and Bouwe Bekking and so on.
The distinct fleet is a combination of both the classics of Swan and they are part of the yachting history in addition to the latest creations of the shipyard. There are around 26 Swans that are considered as the classic boats and is designed by the famous Sparkman & Stephens. As far as the weather forecast for this week is concerned, there is an indication of light breezes which is being predicted especially from the east as well as south east.