Most fishing rookies believe that the bottom of the river or a sea isn't swarming with fish but they're greatly mistaken. Fish like salmon love the bottom but this isn't the only species that behave like this.
Putting your fishing bait down to the bottom can turn out to be a very rich catch so if you really feel like getting some real fishing action, bottom fishing is exactly what you're looking for.
This fishing technique is simple and easy and it is good for both fishing rookies as well as experienced anglers. With that in mind, salmon is one of the most popular fish when it comes to bottom fishing.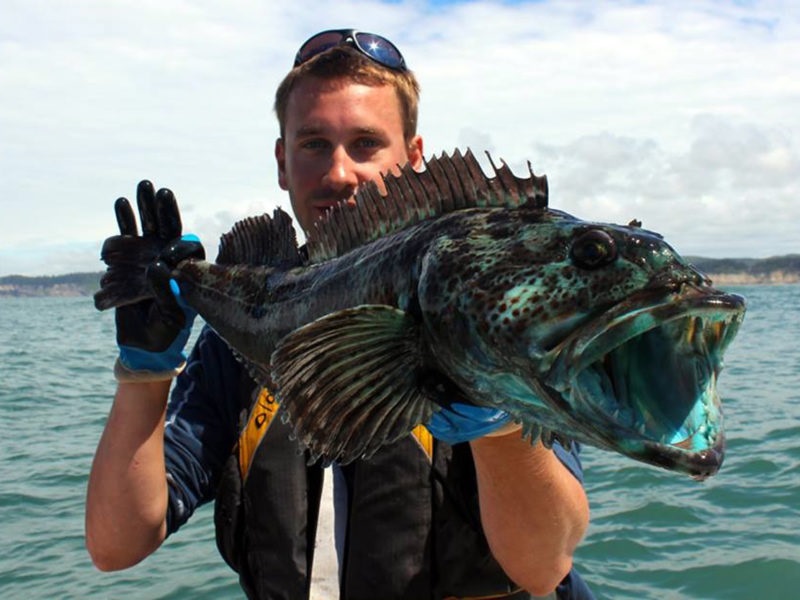 The First Step to bottom Fishing
Bottom bouncing is the first step towards learning how to bottom fish. It's a simple act where a fisherman is required to drag their bait along the bottom. When it comes to best bait for bottom fishing, three things come to mind instantly:
Live bait
Spinners
Bucktail jigs
By dragging the lure, your bait will stir up small clouds of mud and sand by bouncing along which, in turn, lure in the prey and provide a good opportunity to catch a good prize.
You can also use a trolling or drifting boat to bottom fish and all you need to do is drop anchor to stop moving and make some bottom bouncing maneuvers to attract the wanted species.
Bottom fishing doesn't only promising a rich catch but it's also very relaxing and soothing. Many professional anglers prefer bottom fishing because of the perfect opportunity to spend some time in isolation while enjoying solitude.
Whether you just want a good fishing adventure or just some time off alone with yourself, bottom fishing is the experience you're looking for. Get your fishing trip today and have the time of your life.
About Author: The author of this blog is a content marketer who formally worked at Emerging NewsHub 24. A writer by day and a reader by night, he loathes discussing himself in the third person but can be persuaded to do so from time to time.