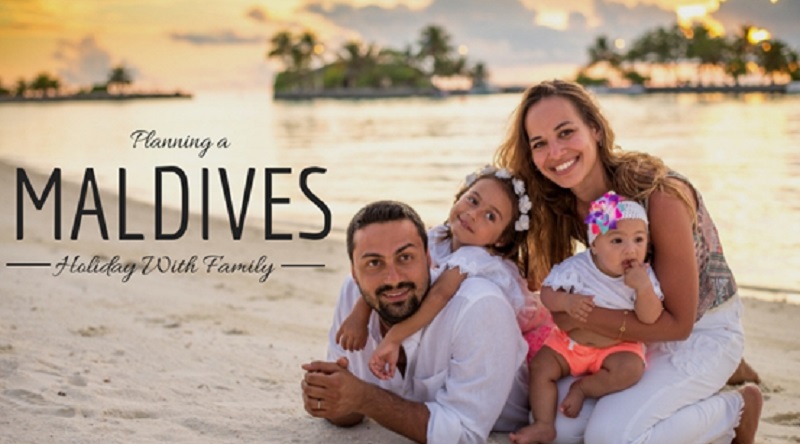 The Maldives Is meant for couples only!
False! The Maldives is certainly an all-family destination. Even the top superstars and celebrities visit the Maldives with their family and children too. Their pictures certainly show that they had a gala time. Yes, certainly there are private islands, which do not allow children, but then there are islands and resorts, which are exclusively designed for family and children holidays! From rooms to play area everything is designed keeping a family holiday in mind.
Children might get bored with just the sea and sand.
Again false! The child-friendly resorts have so much planned for children that they will get exhausted. From activities like sand painting, fish watching, playing pirates, building sand castles are dedicated completely for children. With all their favorite playthings, children will never have a chance to get bored. While children are enjoying their playtime, adults can have the leisure of doing the activities they want.
Limited menu! What will the kids eat?
Kids are fussy eaters, and it's a universally accepted truth. So, taking them on holiday can be bothering if the resorts' restaurants have limited options. Well, that's not a worry at the Maldives. The resorts have an authentic and specialized menu for kids. The breakfast and the dinner buffets have food that is tasty and entertaining to look at. At some places, meals are even free for toddlers whereas other places provide a huge discount for the kid's menu. So, food is not an option to worry about when you're in the Maldives with your kinds.
Parents will have to run around their kids. How will they enjoy?
The worry that, if you are on a holiday, then whether you will get some personal time or together as a couple while traveling with children is a question. You might be thinking that you can do so only when they are asleep. But don't assume too soon because there is a solution for that too. The Maldives has resorts, which provide childcare facilities at a minimal cost. Their well-trained staff is super trained to take care of children and keep them busy with activities round the clock.
So, leave all your worries at bay and quickly plan family holidays in Maldives with one of the best travel agents like OV holidays! They have handpicked and listed many amazing resorts, which you can book easily according to your choice.